Private Lessons Help You Make Your Goals Happen
Our coaches at Livonia Kickboxing are championship athletes with years of experience. If you want to lose weight, improve your fitness, or take your workout to the next level, book a private lesson with your favorite instructor and we'll help you meet and exceed your goals!
We offer the best workout in Livonia, Redford, Farmington, or anywhere else. And with our private lessons you can get access to even more -- from personalized guidance to nutritional advice, we're here to help you be the best you can possibly be. From striking to enjoying a healthier life at home, Livonia Kickboxing is your ultimate resource for improving your wellness.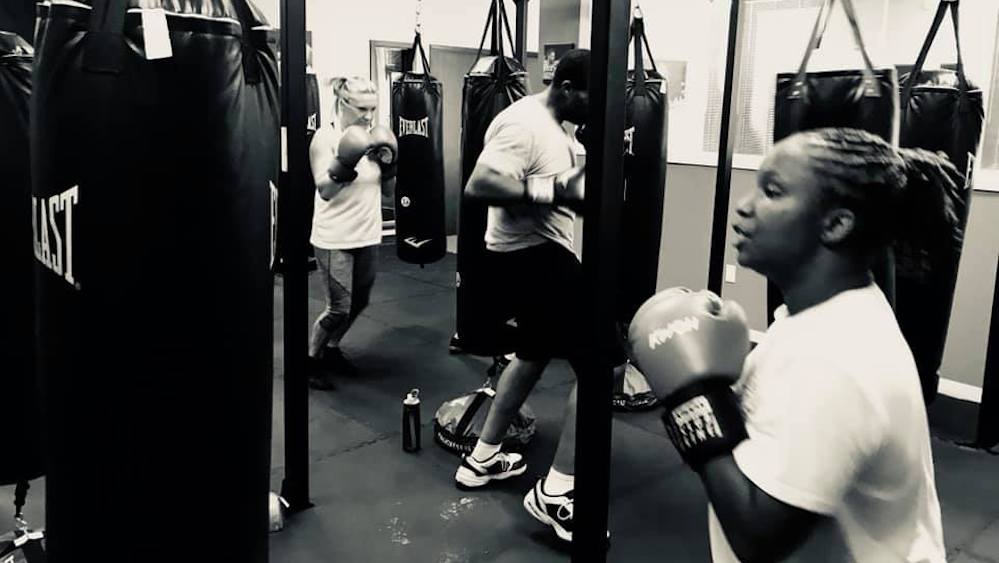 To learn more about our private lessons, just fill out the short form below!
How Can Private Lessons Help You?
Our private lessons give you the chance to get personalized coaching from your favorite instructor at Livonia Kickboxing! Our team is made up of fitness professional who can give you the perfect workouts, nutritional guidance, and the resources you need to get the results you want. We are dedicated to the health, fitness, and success of everyone in Livonia, and that means that we want you to get REAL results!
Sign up for private lessons and enjoy:
Kickboxing & fitness workouts catered to your specific goals
Support from your coach throughout your journey
The motivation & drive that comes with one-on-one training
REAL results driven by customized workouts & nutrition strategies
It's time to take your fitness to the next level! When you need your car fixed, you call a mechanic. When your toilet breaks, you call a plumber. When it's time to reclaim your body, revitalize your fitness, and live your life with confidence... you call Livonia Kickboxing!
Sign Up For Private Lessons at Livonia Kickboxing Today!
Our expert team will help you achieve your fitness goals and live your life with confidence! Join us at Livonia Kickboxing and stop putting fitness off... come in, train hard, have fun, and achieve your goals. We are Livonia's source for fitness training, nutritional guidance, and more!
Just fill out the form below to get started!